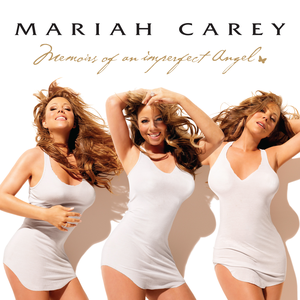 Album: Memoirs of an Imperfect Angel
Artist: Mariah Carey
Release Date:
Album Tracks:
Memoirs of an Imperfect Angel is the twelfth studio album by American pop and R&B singer Mariah Carey. It was released on September 29 through Island Records in the U.S. and November 23, 2009 with Mercury Records in the UK. The album was predominately produced and written by Carey, Christopher "Tricky" Stewart and Terius "The-Dream" Nash. Upon release the album was well-received by critics who awarded it 69/100, higher ratings than her two previous efforts. The album peaked at #3 in the U.S. and has been certified Gold by the RIAA for shipments of 500,000 copies. User-contributed text is available under the Creative Commons By-SA License; additional terms may apply.