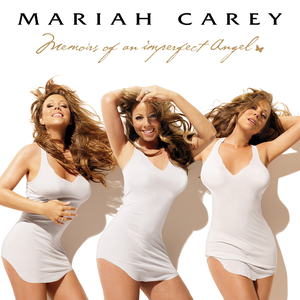 Album: Memoirs of an Imperfect Angel
Artist: Mariah Carey
Release Date:
Album Tracks:
Memoirs of an Imperfect Angel is the twelfth studio album by Mariah Carey and it was released on September 29 2009. She has written all the tracks on the album (except "I Want To Know What Love Is") and co-produced them with The-Dream and Tricky Stewart. Inspiration for the songs are some times of her life, things that happened to her or to friends. The project is the most personal and is really dedicated to fans. She tries to conclude all her musical styles in just one album. Maybe this is the reason that it didn't go well in the sales. It is her least commercial album by now. On the other hand MOAIA is the album with the most favorable reviews from music critics. They appreciated the fact that music flows costantly and that she is not so stressed to show off her voice, since it is the first album she is whispering so many times. User-contributed text is available under the Creative Commons By-SA License; additional terms may apply.