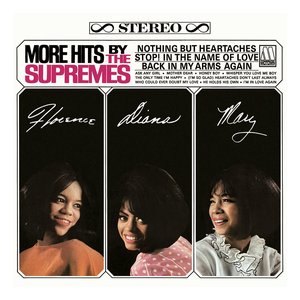 Album: More Hits by The Supremes
Artist: The Supremes
Release Date:
Album Tracks:
More Hits by The Supremes is the sixth studio album by Motown singing group The Supremes, released in 1965. The album includes two number-one hits: "Stop! In the Name of Love" and "Back in My Arms Again", as well as the Top 20 single "Nothing but Heartaches". User-contributed text is available under the Creative Commons By-SA License; additional terms may apply.