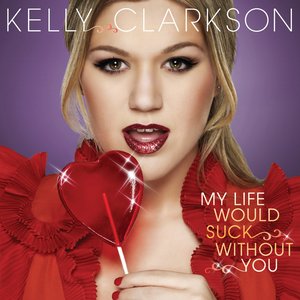 Album: My Life Would Suck Without You
Artist: Kelly Clarkson
Release Date:
Album Tracks:
My Life Would Suck Without You is the first single from her fourth studio album, All I Ever Wanted. Dr. Luke and Max Martin, writers of her hit "Since U Been Gone", co-produced and co-wrote the song. Claude Kelly also contributed to the lyrics. The song has sold 1,044,864 digital copies so far, in the USA. It was released on January 16, 2009. User-contributed text is available under the Creative Commons By-SA License; additional terms may apply.