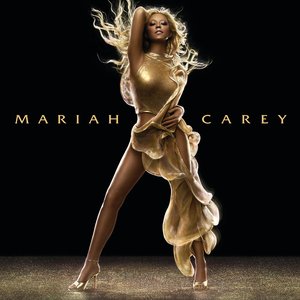 Album: The Emancipation of Mimi
Artist: Mariah Carey
Release Date:
Album Tracks:
The Emancipation of Mimi is the tenth studio album by American singer Mariah Carey, released through Island Records on April 12, 2005. The album was considered Carey's "comeback album" by critics and became her highest-selling release in the US in a decade. In composing the album, Carey collaborated with many songwriters and producers throughout 2004, including Jermaine Dupri, Snoop Dogg, Kanye West, Twista, Nelly, Pharrell Williams, and James "Big Jim" Wright, many of whom appeared as featured guests on select tracks. Carey opted to use her personal nickname 'Mimi' in the title, revealing a more intimate side of the singer, as seen in the album's declarative theme of emancipation from her personal and commercial setbacks. "The Emancipation of Mimi" garnered critical acclaim, with praise towards its production, Carey's vocal performance, with critics noting the theme of independence and lack of restraint, dubbing the album a "party" record. Although it has similar vocal production to her previous works and an inclination towards her signature ballads, the album encompasses dance-oriented and uptempo styles in keeping with its celebratory motif. The album garnered eight nominations at the 48th Grammy Awards, including for Album of the Year, and won three awards, including Best Contemporary R&B Album. It became Carey's first album since Butterfly (1997) to debut at number one on the US Billboard 200, selling over 404,000 copies in its first week and becoming the country's best-selling album of 2005. Internationally, it topped the charts in Greece, and reached the top-five in Canada, Denmark, France, and Japan, and was the world's second best-selling album of the year. The Emancipation of Mimi has sold over 10 million copies worldwide making it one of the best-selling albums of the 21st century. It's Like That became one of her highest-charting songs in years, reaching the top twenty in several countries. We Belong Together accumulated 14 weeks at number one in the US, and was later hailed "song of the decade" by Billboard. It reached number one in Australia, number two in the United Kingdom and New Zealand, and achieved top-five positions in several European countries. To promote the album, Carey embarked on her sixth concert tour, entitled The Adventures of Mimi, starting on July 22, 2006, and ending on October 28, 2006. User-contributed text is available under the Creative Commons By-SA License; additional terms may apply.