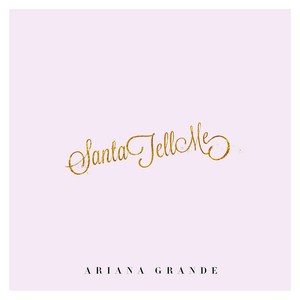 Album: Santa Tell Me
Artist: Ariana Grande
Release Date:
Album Tracks:
"Santa Tell Me" is a Christmas song recorded by American singer Ariana Grande. It was written by Grande, Ilya Salmanzadeh and Savan Kotecha. The song was released worldwide on November 24, 2014, via iTunes, and was included on the Japanese exclusive reissue of Grande's EP Christmas Kisses. Commercially, "Santa Tell Me" reached the top 10 in Austria, Belgium, Czech Republic, Denmark, Finland, Greece, Hungary, Latvia, Netherlands, Norway, Singapore, Slovakia, South Korea, Sweden and Switzerland, as well as the top 20 in Australia, Canada, Croatia, Germany, Ireland, New Zealand, Portugal and the United Kingdom. The song entered the US Billboard Hot 100 at number 65 and later peaked at number 42. The music video was directed by Chris Marrs Piliero and was released on Grande's official Vevo on December 12, 2014. The song received its first performance at the 2014 A Very Grammy Christmas concert in the Shrine Auditorium in Los Angeles on November 18, 2014. User-contributed text is available under the Creative Commons By-SA License; additional terms may apply.