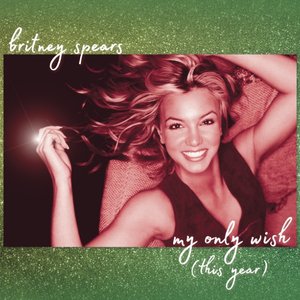 Album: My Only Wish (This Year)
Artist: Britney Spears
Release Date:
Album Tracks:
"My Only Wish (This Year)" is a teen pop Christmas song by American singer Britney Spears. On October 13, 2000, American publishing and media company Forbes reported that Spears had plans to record a song called "My Only Wish (This Year)" for a Christmas album titled Platinum Christmas. The song was included in the album, which was released on November 14, 2000. It was produced by Kierulf. It is a teen pop song in the key of C major over a vocal range spanning from G3 to A5. It runs in a fast shuffle rhythm, a rhythm pattern used mainly in jazz-influenced music. In the song, Spears laments her loneliness during the holidays and asks Santa Claus to bring her a lover, in lines such as "He's all I want, just for me/Underneath my Christmas tree". Since its release, the song has been included in more than eight Christmas music compilations, including Now That's What I Call Christmas! (2001), Super Christmas Hits (2006) and Christmas Top 100 (2009). "My Only Wish (This Year)" received mixed reviews from music critics. However, close to a decade after its release, reviewers felt the song was considered a modern holiday classic. "My Only Wish (This Year)" has charted in various countries, mainly in Germany and on Billboard's Holiday Songs. On October 22, 2013, an audio-only video of the song was uploaded on Spears' Vevo account. User-contributed text is available under the Creative Commons By-SA License; additional terms may apply.