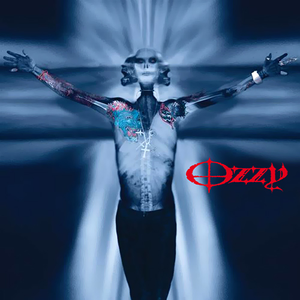 Album: Down To Earth
Artist: Ozzy Osbourne
Release Date:
Album Tracks:
Down to Earth is an album by Ozzy Osbourne, released on October 16, 2001. It was the long awaited follow-up to his 1995 studio release Ozzmosis. It was also an Enhanced CD. The cover of the album is made of Osbourne's X-ray and his tattoos superimposed. It is the first and only studio album to feature former Suicidal Tendencies bassist Robert Trujillo, who would then go on to join Metallica in 2003. This was the first studio album Osbourne had ever done without the writing or performance of either Bob Daisley or Geezer Butler. Zakk Wylde didn't write any of the songs for the Ozzy Osbourne album "Down To Earth". his album with Black Label Society, 1919 Eternal, was originally supposed to be "Down To Earth", but Ozzy said it sounded 'too Black Label'. Track listing "Gets Me Through" (Ozzy Osbourne, Tim Palmer) – 5:04 "Facing Hell" (Osbourne, Palmer, Scott Humphrey, Geoff Nicholls) – 4:26 "Dreamer" (Osbourne, Marti Frederiksen, Mick Jones) – 4:45 "No Easy Way Out" (Osbourne, Palmer) – 5:06 "That I Never Had" (Osbourne, Joe Holmes, Robert Trujillo, Frederiksen) – 4:24 "You Know... Pt. 1" (Osbourne, Palmer) – 1:06 "Junkie" (Osbourne, Holmes, Trujillo, Frederiksen) – 4:28 "Running Out of Time" (Osbourne, Frederiksen, Jones) – 5:06 "Black Illusion" (Osbourne, Palmer, Andy Sturmer, Nicholls) – 4:21 "Alive" (Osbourne, Danny Saber) – 4:54 "Can You Hear Them?" (Osbourne, Holmes, Trujillo, Frederiksen) – 4:59 Bonus Track (Import versions) "No Place for Angels" (Osbourne, Palmer, Nicholls) - 3:23 [edit] Credits Ozzy Osbourne - Vocals Zakk Wylde - Guitar Robert Trujillo - Bass Mike Bordin - Drums Danny Saber - Guitar Michael Railo - Keyboards, Vocals (bckgr), String Arrangements Tim Palmer - Guitar, Drums, Keyboards, Mixing, Producer, Vocals (Background) Stephen Marcussen - Mastering Mark Dearnley - Engineer, Mixing John Porter - Engineer, Pro-Tools Stewart Whitmore - Digital Editing Nitin Vadukul - Photography Scott Greer - Product Manager David Daoud Coleman - Art Direction Kaz Utsunomiya - A&R User-contributed text is available under the Creative Commons By-SA License; additional terms may apply.