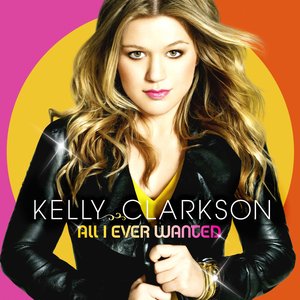 Album: All I Ever Wanted
Artist: Kelly Clarkson
Release Date:
Album Tracks:
All I Ever Wanted is the fourth studio album by American singer Kelly Clarkson, released on March 6, 2009 by RCA Records. After the controversies that surrounded her previous studio album, My December (2007), which was seen as much darker than her other two albums, Clarkson went on to record a more pop-oriented album. In order to do so, she enlisted her previous collaborators Max Martin, Dr. Luke, (whom she worked with on her 2004 second album, Breakaway), Sam Watters and Louis Biancaniello (whom she worked with on her 2003 debut album Thankful), and new collaborators, Ryan Tedder, Howard Benson and Dre & Vidal. User-contributed text is available under the Creative Commons By-SA License; additional terms may apply.